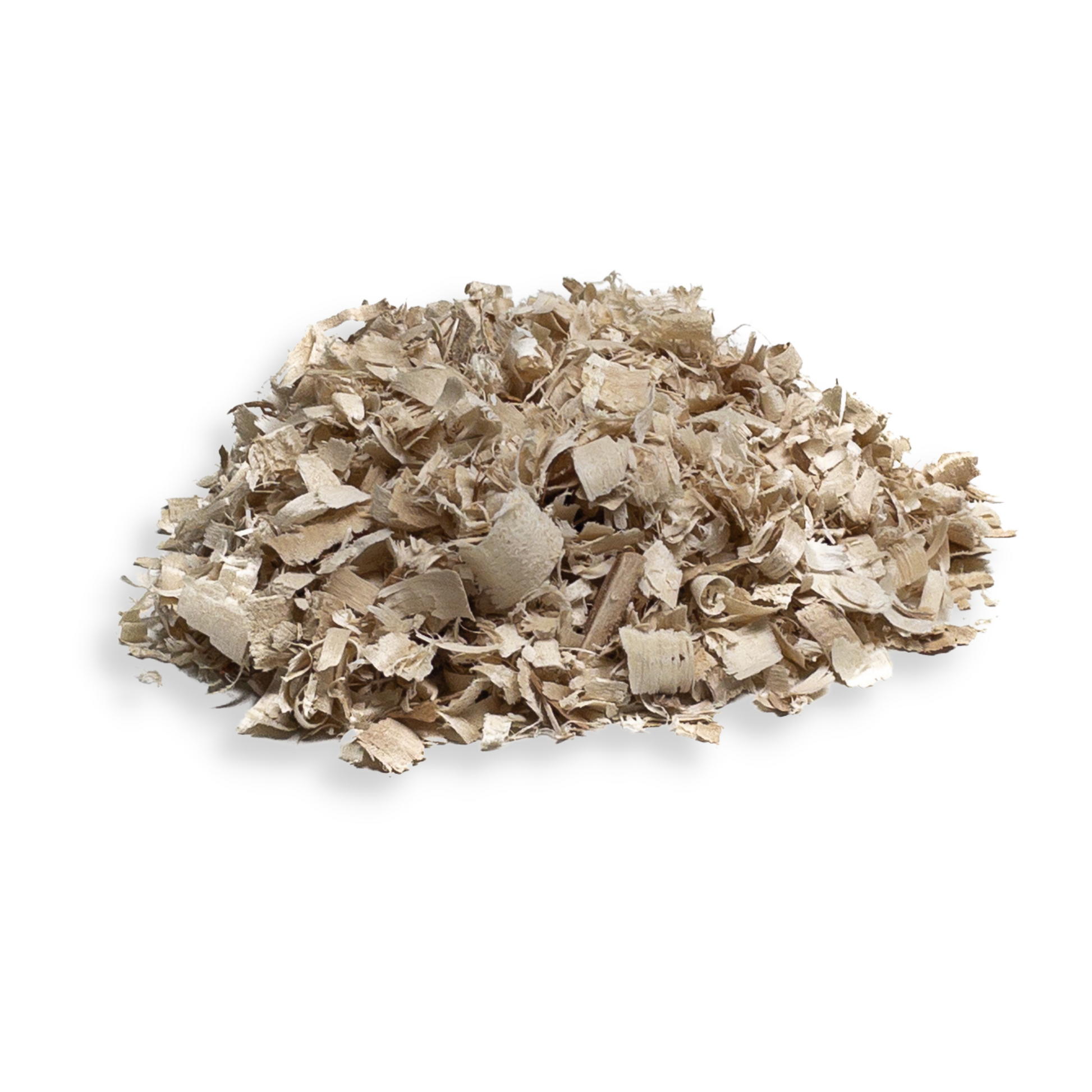 All Natural Soft Aspen Bedding
Our Soft Aspen Bedding is made from virgin, all natural aspen wood shavings. Our bedding contains zero artificial or unsafe chemical additives and is scent-free along with kiln-dried for better absorption and removal of any harmful bacteria making it safe for both you, your small pets, and your pocket pets (such as: rat, mouse, hamster, gerbil, or degu).
Sale price
$ 42.97
Regular price
Estimated Delivery:Oct 02 - Oct 06

Most orders are shipped from our Warehouse the Next Business Day
# of Bedding Changes Per Bag
No More Stinky Cages
Say Goodbye to Sneezing & Irritation
Shipping, Returns + Guarantees
| | | |
| --- | --- | --- |
| Pet Size |  Cage / Hutch / Litter Box Size | # of Bedding Changes per Bag |
| Small (gerbils, hamsters, mice) |  16" x 12" | Approx. 22.5 |
| Medium (guinea pigs, rats, chinchillas) |  28" x 17" |  Approx. 9 |
| Large (rabbits, ferrets) | 39" x 17" |  Approx. 6.4 |
Bad smelling bedding not only stinks up the whole room, but it leaves an odor that can be hard to get rid of. Our Super-Absorbent Aspen Bedding absorbs 2 times its own weight and expands to 3 times its size, so it takes unpleasant smells along with it.
We realize that dust not only affects you, but also your small pet. To save you, and your small pet, and your pocket pet from constantly sneezing and experiencing irritation, we made our Soft Aspen Bedding 99.9% dust free! We kiln-dry and triple-screen our bedding so you'll never find any dirt, dust, sand, or girt within our bedding. It's now the perfect place for your little ones to use the potty in one corner and burrow into it and fall asleep in the opposite corner.
U.S. Shipping
Most orders are shipped directly from our Warehouse the next business day.
We don't ship out anything on Saturdays, Sundays, or Holidays.
In the Continental U.S., shipping is free to those located West of the Mississippi River

.

In the Continental U.S., shipping has a small fee to those located East of the Mississippi River

.

Your order will arrive within 2 to 7 business days once shipped.
We never count the weight of packaging in our product, if you order a 10 pound bag you'll receive 10 pounds of hay!
International Shipping
We do ship international, but depending on where you are located there may be an additional fee* on top of the shipping cost that your country will require upon the hay arriving. This is not something that we can pay for you, so please keep this in mind when you order from us!  
*Depending on your country, the additional fee required may be a customs fee, a duties fee, or both. To research your particular country please visit this website: https://www.myus.com/countries/
To see if we can ship to your country and if so, what the process is please click here to read.
Satisfaction Guaranteed
All our products come with a 30-Day Money Back Guarantee, just contact us and we'll make it right.
Just give us a call at 530-763-6900 or send us an email at support@rabbitholehay.com.
Small Pet Owners Ask
What's The Best Way To Store Bedding?
Store your small pet's bedding in a place that is free from moisture. 
Moisture (like water) can cause your bedding to develop fungus, mold and bacteria, which can be very dangerous to not only your small pet but you as well.